Why Some Houses Sell And Others Sit
While the demand for homes in the Dallas/Ft Worth has increased due to a decline in the number of homes in the market, it is still very important to ensure that your home is prepared for selling. Competition is fierce among listings, and even the simplest mistakes can add up cost you a sale!

Here are the top reasons why homes don't sell and what you can do to avoid making those mistakes!
1. Photo order
Transient attention is a short-term response to a stimulus that temporarily attracts/distracts attention. Essentially this is the kind of attention where a person's interest is captured by something. Most researchers say that the average span for this is 8 seconds, one second less than a goldfish. What this means for you is that you have less than 8 seconds to capture AND sustain interest in your home.
Each year it gets shorter and shorter. The way most real estate apps and websites are set up is to show only the first photo of a home. To get to the next one, you need to click on the next one and so on.
Solution: Use the five best pictures of your home as the first five photos. Most people that have clicked through the property's top five photos will continue to click away to see the others.
2. Price Band
Most people list their homes with prices that have 9's instead of whole numbers. For example, instead of listing a property at $300,000, sellers commonly set it at $299,999. This is a major mistake! Most real estate websites and apps set their price bands to end with whole numbers. For example, Zillow's price bands are in intervals of $50,000, so that a search starting with $300,000 would yield $300,000 to $350,000 and so on.
When a home is priced at $299,999, none of the buyers searching from $300,000 to $350,000 would see the home in that search. What makes it worse is that the lower price band buyer is at their limit, while the higher price banded buyer would be at their starting point. If the property is on the market for $300,000, both sets of customers would be able to see the home in their search.
Solution: If possible, price the home in a way that it spans both price bands.
3. Not Doing your Research
Before going into any venture, it is always important to make sure that you have done your research. The same applies to selling your home. Unfortunately, hardly any real estate agents or FSBO sellers check to see if there are any open permits, violations, or additional liens on the property. Imagine being less than a week from closing and then finding out that there's still an open permit, violation, or additional lien on the home. Not only is it an inconvenience, it also means a loss of money!
Solution: Have your attorney or Realtor guide you in the right direction and make sure you can do your due diligence on your home before putting it on the market.
4. Poor Communication from the Agent
Poor communication from your agent can cause an endless number of problems for you as the seller. In the 30 years that we've been in real estate, we've come across many house sellers who have had issues with their real estate agent. You can lose out of offers if the agent doesn't communicate in a timely manner with you or the potential buying party, lose out on showings if the agent doesn't respond to showing requests, have a contract fall through, have issues with your listing showing up online, have the wrong information about the home posted online and advertised, the list is endless.


5.

Using Social Media
If I had to give you my best guess regarding how many Realtors or sellers know how to market on social media effectively, I would say only about two percent know what to do. The majority of agents have very few sales that they made from a direct social media advertisement.
Most of them put too much information online, and the potential buyer has no reason to get more details from the Realtor/seller. The strategy would be ok if the property sold itself, but hardly any properties sell themselves.
Solution – This solution is a lot more complicated than other solutions. One of the most important things to do is not to give all of the information in the ad. Think of it like a movie preview that teases the buyer into contacting the agent for more details.
The reason you want the customer to communicate with you is that you have a much better chance of answering questions and giving more benefits to purchase the home.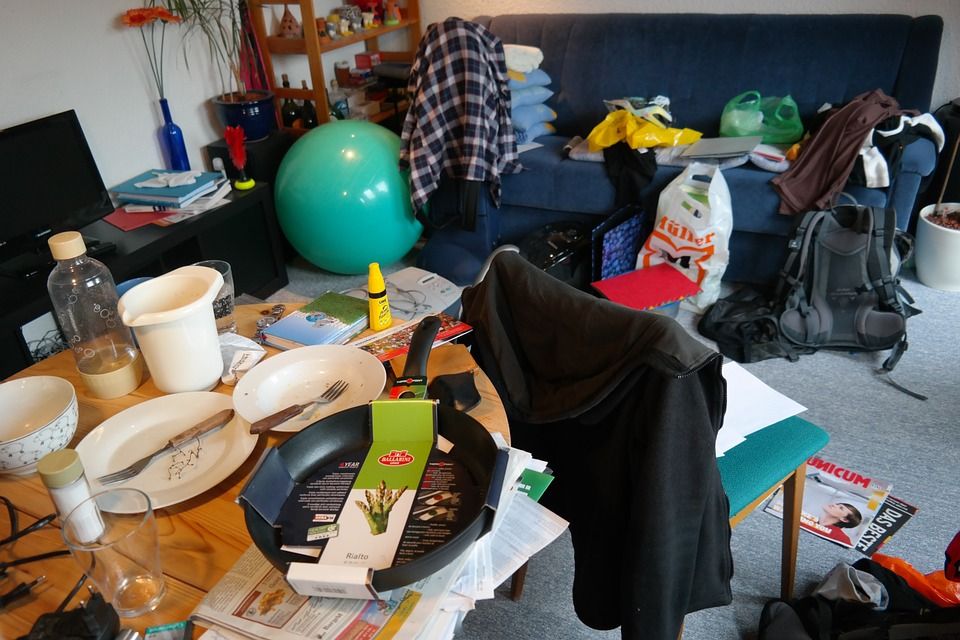 6. Making Your Home Photo Ready
A seller only has one chance to make a first impression to buyers who have a lot of options in the market. It's imperative that a home is actually photo-ready or ready to be shown. Many times sellers are in the rush to get their home on the market but beware.
Solution: Don't be in such a rush to get the home on the market. Spend more time upfront getting the home staged, personal photos removed, and decluttered, and make a great first impression. The beginning of a listing is YOUR leverage to get the best price and the most interest. Don't lose that edge by not being ready! Make sure you ask your agent if they give you professional staging advice and have recommended contractors who can help get your home ready quickly!
7. Hiring your Agent
Who you hire as your agent, matters. Make sure you interview and have specific questions for the agents. Find out their marketing plan. Is it innovative? Are they knowledgeable on all of the important factors above? Do not make the mistake of hiring an agent simply because they're a relative or friend. While trust is a HUGE factor in choosing a trusted advisor, innovative digital combined with traditional marketing, is critical!
Solution – Interview Realtors until an agent is found that has an effective marketing plan of action with proven results and testimonials from satisfied clients.
8. Not using professional photos
The average agent will take the photos themselves on their iPhones, Androids, or their DSLR cameras to save money.
As mentioned earlier in this article, a seller only has one chance to make a great first impression. Doing photos without a true professional will make a negative first impression.
Solution – Hire a professional!
The amount of time and care an engaged couple spends on selecting their photographer is the same time and budget we use for a listing.
Interviewing agents and finding one that feels this same way will almost always help a home get sold.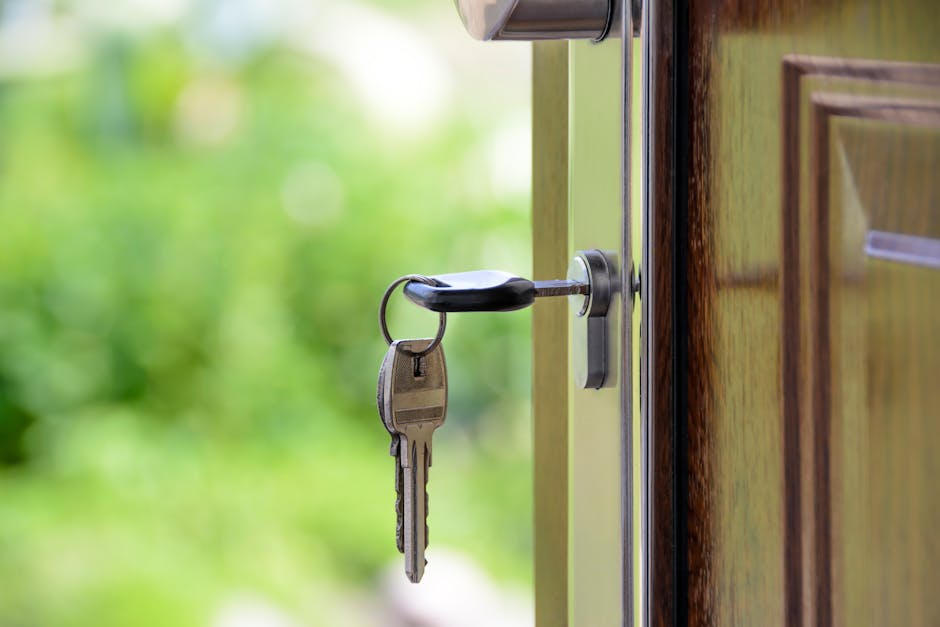 9. Viewing Schedule
Time is important to anyone. To ensure efficiency and to make the most out of a potential buyer's time, an agent may schedule multiple showings for a client. If your home is not available when asked, the buyers' real estate agent may or may not actually come back another day.
Solution: Always keep your house show ready. Don't lose any opportunities to show and sell! Make sure to have a plan that covers all possibilities should your home need to be viewed on short notice. You can also give the Realtor a key to the home, so they or a team member can show the home when no one is at the house.
10. Your Perspective
With so many home automated sites out there, many times sellers and agents will look at the site's estimates and average them out and get a list price for the home.
Other times they will look at previous sales and determine the price based on those things.
The problem with these methods is that they are inconsistent. Sometimes Zillow's (or similar sites) estimates are too high, sometimes too low, and sometimes just right. Zillow's CEO, Spencer Rascoff, recently sold his home for forty percent less than Zillow's Zestimate.
Solution – It is critical to look at what the current competition is for the subject property, what similar properties have recently sold, and what direction the market is heading.
The most motivated buyers are looking at the market and inventory numerous times a day and know exactly what homes are selling for and all of the properties for sale.
Always keep in mind, sellers are competing with individuals that not only want to sell but also HAVE TO SELL.
Interviewing agents and finding one that is aware of all of these things will help get the home sold in the quickest time frame.
Read a few of our sellers' stories!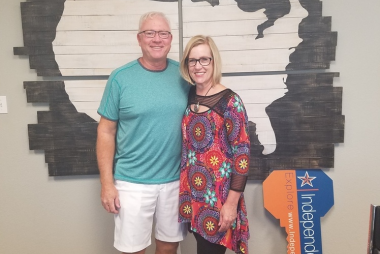 Jeff and Heidi
Sold for for $7,526 over their asking price and bought their dream home!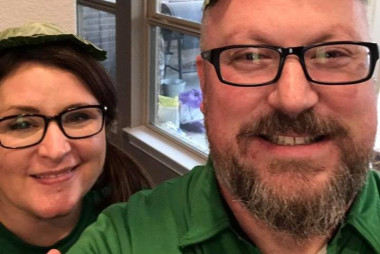 Jennifer and John
Received 5 offers and sold for $15,000 over their asking price!
You Deserve the Best


3 Steps to
Stress Free

Buying