When in Doubt, just take it out!
Even the best Home Stagers and real estate agents can fall into the "clutter trap." This is because, often, their gift for creative vision gets overrun with…well, creativity! Following rules of four will help eliminate clutter, greatly. For example, if it is a small home, try not to have more than four pieces of furniture in any given area at one time. If at any point in time you are questioning if it is cluttered, it probably is. Each item in a Staged home is there for a reason. If there is no real reason for it, it simply doesn't belong there.
Why is avoiding clutter so imperative?
According to psychology.com, clutter has been scientifically proven to cause stress. Even though the clutter doesn't belong to the potential buyer, they will feel stressed if they walk into a home that has even a little bit of clutter. Their mind won't be able to focus on the house itself, and they won't be able to visualize their own furniture. Since this is the opposite of what we want when we Stage, we want to reiterate the importance of a minimalist approach to laying furniture out.
Additionally, keep in mind that buyers are under a lot of stress to choose the right home, already. The more options presented to them, the more likely they are to run! A simple stage will ease a buyer's trepidation and keep them in the house longer. But if they are unable to see all aspects of the house or accidentally trip over a rug that is in their way, their comfort level will greatly decrease.
Using less pieces will allow you, the Home Stager, and the real estate agent, to economically come out on top – with high quality furniture and accessories. For example, if you normally use six ordinary chairs with a dining room table, consider using four higher quality ones, instead.
So, always keep in mind, less is more – resist the urge to add more and focus on minimizing and enhancing!
Want to learn more tips for your home?
We post new content every week!
Selling, but not sure where to start?
We're here for you!
Read a few of our clients' stories!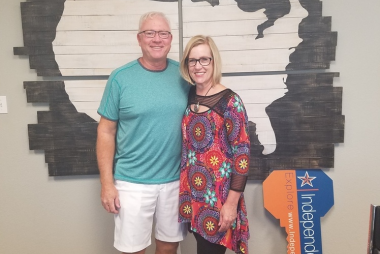 Jeff and Heidi
Sold for for $7,526 over their asking price and bought their dream home!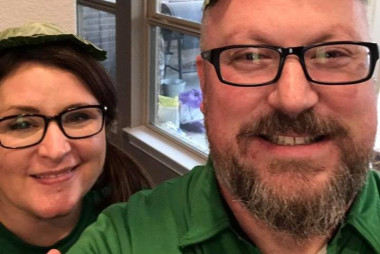 Jennifer and John
Received 5 offers and sold for $15,000 over their asking price!