Simple Home Improvement Ideas That Will Make House Guests Instantly Jealous
The key is to simply get creative! Check out what these folks did to totally transform their homes on a budget. These creative ideas are so surprisingly simple, you're going to want to try them immediately!
1. Sun Tunnel
A sun tunnel not only brings in sunlight, but it can also help you save money on electric bills. You do not need to spend a fortune getting massive built-in sunlights added to your home. A sun tunnel does exactly the same job, saves energy, and isn't quite as much of an undertaking.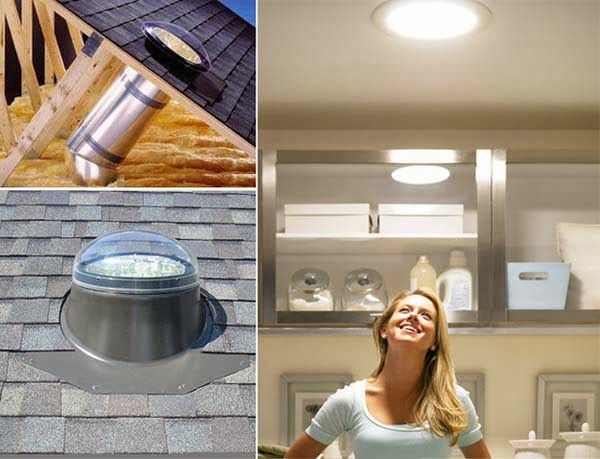 2. Dutch Doors
You don't need baby gates — just install dutch doors. These doors are easy to make, cheap to produce, and they look so much better than all that ugly plastic. Plus, no need to worry about getting rid of them when the kids grow up! These also work well for pets.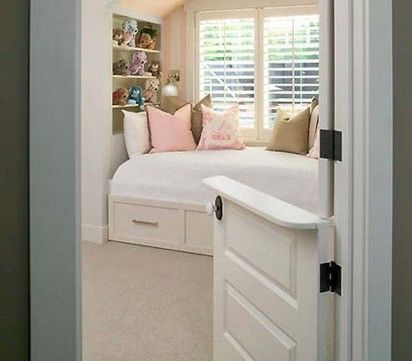 3. Drying Racks
If y3. Collapsible drying racks can help you conserve space. Living in a super small place doesn't mean you have to compromise when it comes to your kitchen. All you need to do is think a little bit differently! These drying racks are a great example of just that.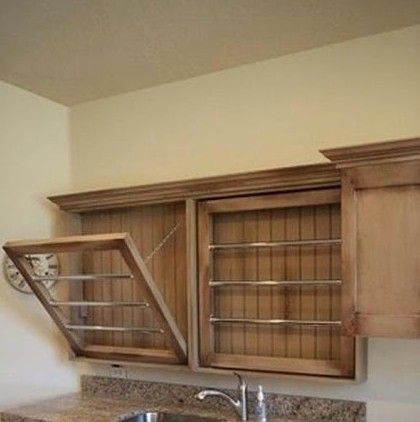 4. Shelving in the Walls
Adding shelves to long hallways gives you ample storage. Plus, it's a great looking design! Rather than dent and ding your walls by hanging up pictures, you can line the walls with a beautiful array of meaningful books and art that everyone in your house can enjoy.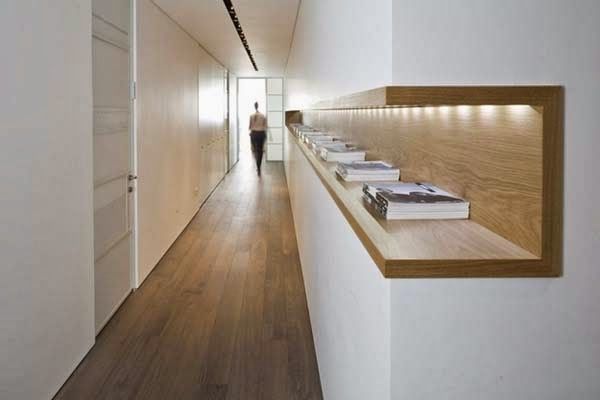 5. False Drawers for Outlets
5. Do you really need some more outlets in your kitchen for your countertop electronics but you're worried about little fingers exploring?Put extra outlets behind false drawers! These covers are a great way to get what you need without risking the safety of your children.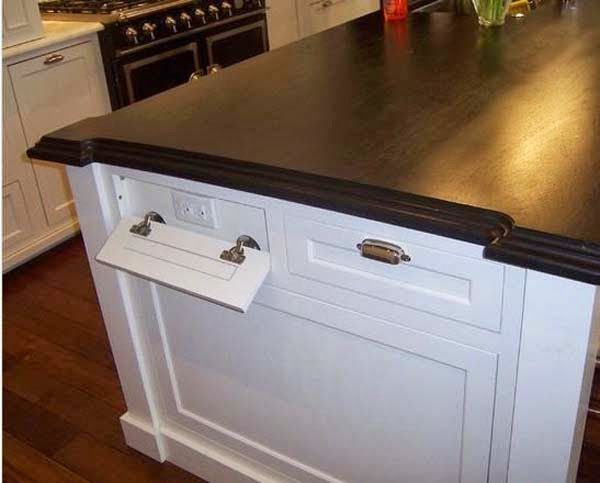 6. Paper Towel Holder
Every unused space is an opportunity to put in something functional — like this paper towel holder. It can feel impossible to find the "right" place to store them, but this built-in nook makes sure the roll is nice and accessible. It also keeps the roll dry!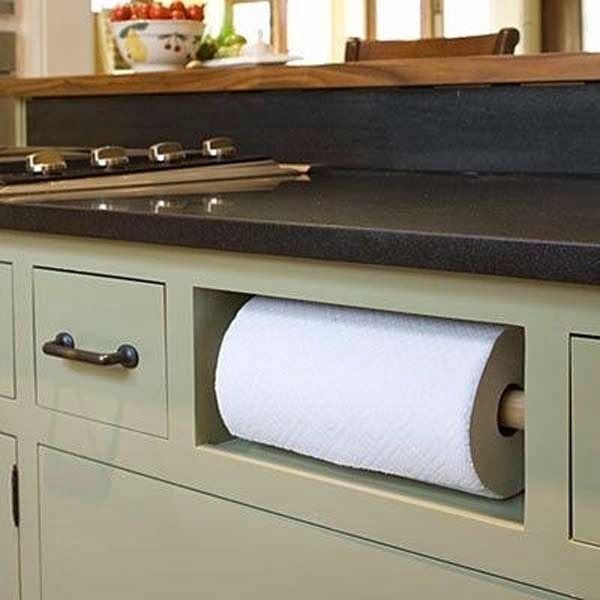 7. Heat Sensitive Tile
Heat sensitive tiles in the shower? Yes, please. The only problem with adding heat sensitive tiles to your shower is that you might become so entranced by them that you don't want to get out! That said, I don't think anyone would blame you.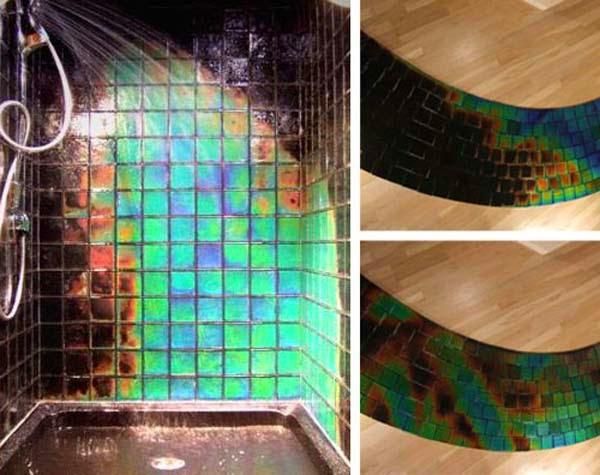 8. Makeshift Library
If you love lending books, building a makeshift library is the logical next step. If you live in a small community or neighborhood with a lot of foot traffic, this can be a great way to connect with your neighbors while also digging into your next potential favorite read.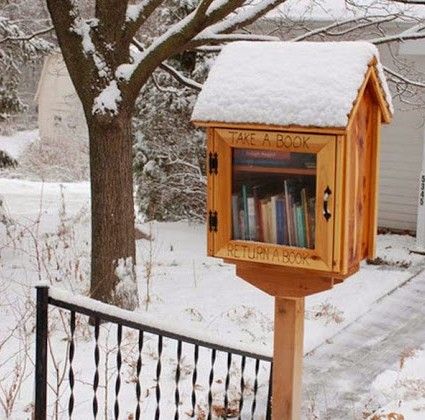 9. Add in Drawers
If there's wasted space between the studs in the wall, don't be afraid to put some drawers there. Low-impact built-in drawers like these make storage a snap without bothering the eye with a cluttered up mess. You can never have enough storage!
11. Window Seat
Just a simple window seat can make the stairs nice and cozy. It is such a great idea to create a small and inviting nook like this one. Every home can use a corner or two perfect for curling up in with a book and nice hot drink on a cold night.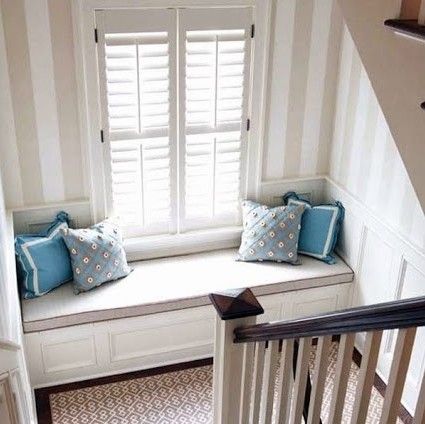 Read a few of our sellers' stories!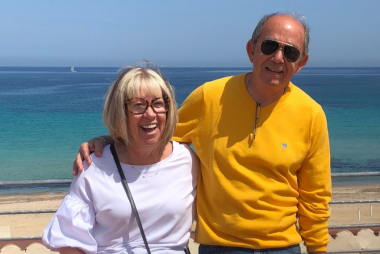 Ivan and Gil-li
The Banat's sold their home in 5 days for full asking price and moved to Florida.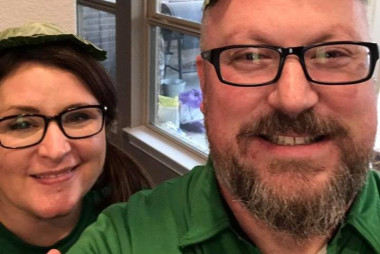 Jennifer and John
Received 5 offers and sold for $15,000 over their asking price!