"Fall" In Love With Your Next Home
Most people assume Spring and Summer are the best times to buy or sell a house, but those who want to get a good deal or sale end up doing so in the fall. Fall is not just the prime season for warm, tasty beverages, it might actually be the best time to buy your next home!
Less Competition
Most people go on vacation in the summer, which is why vacation spots have higher rates and are at their busiest. After the summer season, however, those same locations can be more affordable and you aren't fighting for beach chairs and long waits at the restaurants due to fewer vacationers. A similar thing happens in real estate. According to Realtor.com, half of the homes are bought in the summer. This means Summer buyers have often already found a home, meaning if you are a Fall buyer, you have fewer people to compete with and makes you that much more important the sellers.
More Leverage
There are typically more houses on the market during the fall. This is partly due to leftover summer listings still on the market. This makes for a "sweet spot" - less competition than the summer, but still, a healthier inventory than the winter months will offer you. Take advantage of summer listings that haven't sold! If a seller's house has been on the market all summer, they will be more motivated to accept an offer. The longer a house is on the market, the more negotiating power you, the buyer, has.
Pre-Holiday Advantage
Whether a listing is still on the market from the summer, or it's a new listing, if it's listed in the Fall, you have an advantage. With the holidays just around the corner, houses on the market during the Fall season often have motivated sellers. Who wants to be worrying about moving while juggling the hustle and bustle of the season? People want to be moved and settled in time for the holidays, making October the perfect time for a seller to accept your offer.
Fall Bonus
Purchasing your house in the Fall positions you to take full advantage of holiday savings for things you might need/want for your home! First, "Black Friday" provides some of the years best saving opportunities, while Consumer Reports says major appliances such as refrigerators, stoves, washers, and dryers, are cheapest in December. A fall purchase allows you to take advantage of both of those saving opportunities.
Read a few of our buyers' stories!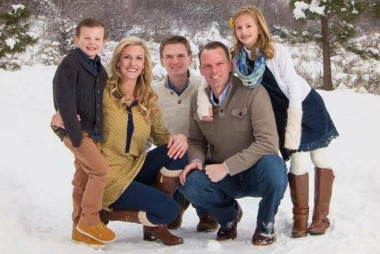 The Stovers
The Stover family has worked with our team twice and, this time, found the home of their dreams on 2 acres!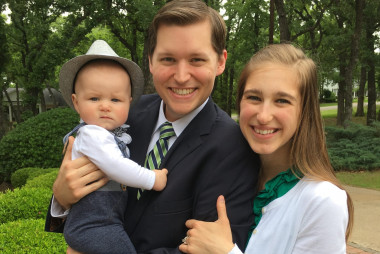 The Coopers
Jonathan and Christine found the perfect home close to family, church, and work.