Existing Home vs. New Construction
You have a couple of options when you're looking at buying a home; you can either buy an existing home or one that is newly built. So which choice is best?
Well, like most questions involving real estate, you'll find there is no hard and fast rule. But the best decision you can make is an informed one. So let's look at both options a little closer -
Pros of Buying a Newly Built Home
Customizable - With newly built home, you may be able to upgrade finishes with your own personal touches before construction is completed. Granted, this often costs you a bit more, but moving into a home where you love every square inch from the get-go may be worth it.


Low Cost Maintenance - Because everything is brand new top to bottom, you are more protected from those surprise costs of homeownership - like replacing a furnace or repairing a roof - and you can expect to spend less in maintaining your home. Home warranties can also protect your new home for years before you need to do any major repairs.


Amenities - New construction is most likely being built in a master or planned community. This can give you access to amenities like parks, pools, and other community spaces that fit your lifestyle.


Value - Homes that are newly built are more likely obtain a higher price when it comes to sell than existing homes, because improved building standards have led to better-quality housing products. But beware, the price your home ultimately fetches will always depend on market conditions at the time of sale!
Pros of Buying an Existing Home
Landscaping - Existing construction often has the curb appeal of mature trees, bushes, and other shrubs that have already grown into themselves. So your only task is keeping the existing landscaping healthy and maintained. Think about this; the U.S. Forest Service estimates that strategically placed mature trees can you save up to 56% on annual air-conditioning costs!


Unique Features - If one-of-a-kind architectural features and history are important to you, then you'll most likely want to stick with existing construction. Builders usually tend to stick with design styles and finishes that appeal to the broadest range of customers.


Move-In Time - You can typically expect to move into the home of your choice within 45 days of sellers accepting your offer when you buy an existing home. When you build, your move-in date really depends on the builder and factors (like weather) that can be completely out of your control.


Lot Size - With property at a premium, new construction is often built on smaller lots meaning you have some very close neighbors. Buying an existing home can mean that you have a little more backyard and a little more privacy.
As always, it's important to consider all your options, as well as your lifestyle, before you ever make a final decision. The Tosello Team's agents consider it part of our job as your real estate consultant to listen to what you value most and help you determine your best path to homeownership. Give one of us a call or text today. We'd love to set up a consultation appointment!
Let's Connect
Have more questions?
Keep Up With Us
We post new content every week!
Read a few of our clients' stories!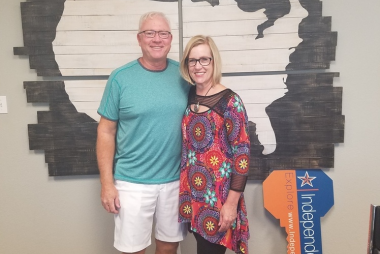 Jeff and Heidi
Bought their dream home sold their house for $7,526 over their asking price!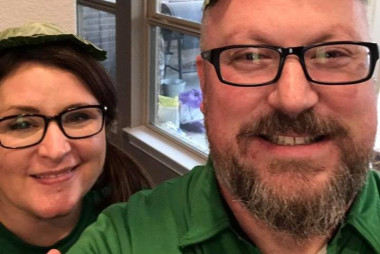 Jennifer and John
Received 5 offers and sold for $15,000 over their asking price!