Create a Wish List. Find the Perfect Home.
Want to make your home buying experience a smooth and pleasurable one?
Creating a wish list that separates your "must-haves" from your "nice-to-haves" allows you to begin your home search based on your priorities and avoids the frustration that keeps you from making the right decisions.
Let's face it. It's not always possible to find a home with everything you want no matter what price range you're shopping in.
That's why it's important to decide which items are "must-haves" and which are "nice-to-haves" in advance before you start shopping for a home.
Having a realistic idea of what your dream home looks like within your budget is the key to finding it.
Here are a few ways to help you create a wish list that leads to a smooth and pleasurable home buying experience.
START WITH LOCATION
When buying a home, always identify the best neighborhood you can afford. While homes can be improved, fixing major problems in a neighborhood is not as easy.
All neighborhoods and communities have an identity and character that give them value. Determining what makes a neighborhood "good", however, is subjective.
Consider schools, walkability, neighborhood amenities, accessibility to major thoroughfares and highways, and proximity to work, family, and friends when determining what neighborhood you want to live in.
IDENTIFY YOUR NEEDS
Needs are features that you must have and that cannot easily and readily change. Consider these your "non-negotiable accommodations".
The type of home you're shopping for (single-family, townhouse, condo, etc.), the number of bedrooms and baths, gross living area, garage, lot size, and closet space are all essentials that are very hard to change without incurring considerable additional expenses.
IDENTIFY YOUR WANTS
Wants are features that you would like to have, but that you could change or add over time if they are not currently present in a home.
Extra features like a swimming pool, spa, terrace or deck, specific finishes like carpet, tile or wood floors, remodeled kitchens and baths, newer doors and windows, moldings, and updated landscaping are all examples of nice-to-have items.
Pro Tip: If you're having a hard time finding a home in your desired neighborhood, reduce your number of wants so that you can find the home you need. When you want everything, oftentimes you end up with nothing.
QUESTIONS TO ASK YOURSELF
Answering these questions honestly before you see your first home will help you identify your needs and wants:
How long do you plan to live in your new home?
Do you like older homes or newer construction?
Do you like open floor plans or formally defined rooms?
Is a 2-story home ok?
How important are condition and finishes? Do you have the time, patience, and resources for updates and repairs?
How many bedrooms do you need?
How many bathrooms do you need?
Do you need a garage?
Do you need a large yard?
Is a homeowner's association a concern?
Is a swimming pool a must or is it a deterrent?
Is guest parking a concern?
How important is privacy?
Do you have physical needs that need to be met (e.g., wheelchair access)?
Do you have pets that require special facilities?
Answering these questions and creating a wish list with the support and guidance of an experienced real estate professional is a great start to buying your dream home on time and stress free.
Ready to Buy Your Dream Home?
Hiring the wrong agent costs you time, money, and your dream home.
Why hire an acquaintance or agent without a plan and qualified lender referrals to buy your most prized possession?
You deserve to work with someone with a strong team of ancillary professionals who simplify the home buying process and proactively prospect home sellers so you don't miss out on your dream home!
Press the button below and schedule an appointment today. It's never too soon to meet and discuss your goals. Our proven 3-step buying plan will help you buy your dream home on time and stress free.
Read a few of our buyers' stories!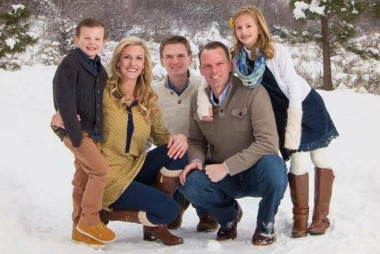 The Stovers
The Stover family has worked with our team twice and, this time, found the home of their dreams on 2 acres!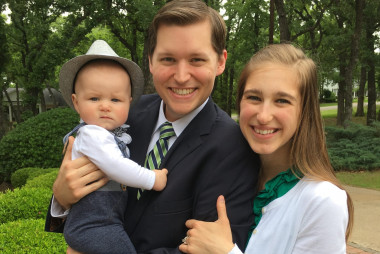 The Coopers
Jonathan and Christine found the perfect home close to family, church, and work.