8 Home Repairs You Can't Afford to Skip
8 Home Repairs You Can't Afford to Skip
To keep your home in tip-top shape, both now and when it is time to put it on the market, here are eight repairs you can't afford to skip:

1. A home inspection. If you have owned your home for more than five years, it is a good idea to get a home inspection. To get started, just give us a call and we would be happy to refer you to some great inspectors.

2. A termite and rodent inspection. I will be honest with you—I have dealt with both, and it is not fun. You have to catch this kind of problem on the front end, so have a termite or pest control company give your home a quick inspection to ensure you do not have an active infestation.

3. An HVAC inspection. You should have an HVAC contractor come out to your home twice a year and make sure your furnace and air conditioning compressors are working optimally.

4. A chimney inspection. Before you build any fires in your fireplace, you need to make sure it does not have any cracks or there is not any creosote buildup.

5. A roof inspection. It never hurts to have your roof inspected every few years. There are many ways water can seep into your home, so you need to get ahead of that.

6. A crawl space inspection. Crawl spaces can be great for storage, but they can come with issues of their own. During your home inspection, have someone explore your crawl space and make sure there is no mold or mildew buildup. The termite and rodent inspection will tell you if you have any new "pets" in this area as well.

7. Caulking. Water intrusion can be a huge problem for your home, and wood rot is one of the most common reasons deals fall apart. Once every year or two, check your home's windows, doors, and any area where the siding is touching brick and make sure everything is nice and caulked.

8. Cleaning out your dryer duct vents. Did you know that this is one of the most common causes of house fires? There are a couple ways you can clean out your dryer duct vents and do your fire prevention due diligence—you can either use a blower to blow out the lint from the inside out or use a long brush to brush it out.

If you need contractor referrals for any of these tasks, we have a great list of vetted vendors that we would love to share with you. If you have any other questions about this or any other real estate topic, feel free to give us a call or send us an email. We look forward to speaking with you soon.
Want to learn more tips?
We post new content every week!
Selling, but not sure where to start?
We're here for you!
Read a few of our clients' stories!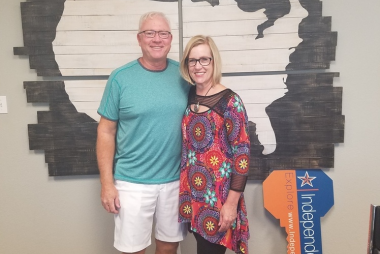 Jeff and Heidi
Sold for for $7,526 over their asking price and bought their dream home!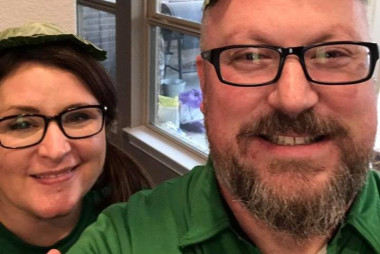 Jennifer and John
Received 5 offers and sold for $15,000 over their asking price!