Should I underprice my home when I sell?
Undercutting your price on purpose? Sounds crazy, right? You're trying to fetch more for your home….not less.
But, there is a time and a place for this strategy.
A lower asking price doesn't lock you into a lowball sales price. In fact, undercutting your price in the right circumstances can generate more than one offer and create a sense of urgency among buyers.
Multiple offers? Yup — you just started a bidding war!
And as a bonus? You don't end up with picky buyers asking you to make all these repairs and updates.
However, even in a bidding war situation, don't get too greedy to the point where you jeopardize the sale. If you set up multiple rounds of bids or continually pit buyers against one another to test how far they'll go, you could wind up frustrating everyone involved and might have to settle for a lower offer than your original price.
Adjust your price to account for online pricing benchmarks
Once you nail down your home's approximate value, small price adjustments may boost your listing's visibility on the most popular home search websites.
That's because on sites like Zillow, buyers narrow down their search results with filters — and the most important filter is price. Buyers set the minimum and maximum price they're willing to pay in $25,000 or $50,000 benchmarks, and then only view homes that fall into that specific range.
So say list your home as $352,000. Buyers who set their maximum price at $350,000 will never see your listing in their pool of results.
Most buyers will just set their range based on their budget, not thinking about the ins and outs of how the filters work.
So it might be worth setting your price just under the filter threshold to get noticed, considering that 44% of buyers start their home search online, typically through their mobile phones, and 52% of buyers found the home they ended up purchasing online.
This strategy isn't without its risks. Let's say you originally priced your home around $355,000. A reduction to the $350,000 price range would require a $5,000 sacrifice, and there's no guarantee you'll get that money back in negotiations.
Going to shoot the moon against our advice? Set boundaries in case you need to cut your losses
Home buyers weren't born yesterday — they've done their research and pulled comps to get a good idea of the going rate for homes on your block.
If you've priced your home way above the competition, you'll be hard pressed to book any showings. But, let's say you're set on a higher price point and refuse to budge. At the very least, you need a clear plan for how to cut your losses if and when your house sits on the market longer than it should.
Set a strict time frame around it based on how fast homes are selling in that particular neighborhood.
The average time a home spends on the market depends on a variety of local market factors, such as interest rates, property value trends, and home inventory levels.
Get the price right and the rest will fall into place
As you can see from the overview of the top house pricing strategies, setting the perfect asking price for your home is part art, part science, part psychology — and 100% necessary for a successful home sale.
Understand how your home compares to the competition, aside from the wonderful memories it holds. Work with a real estate agent who can be your objective set of eyes and who has their thumb on the pulse of your real estate market. Show your home in its best light to back up the list price your house deserves.
Then watch as your home hits the market and immediately generates buzz in your community, simply because you played
Factors to Consider
When will pricing my home below market value work in my favor?

You're listing in a seller's market
First and foremost, pricing your home low to encourage multiple bids works best in a seller's market where the demand for houses exceeds the supply. In a seller's market, more buyers contend for fewer houses, raising the stakes of the competition for the perfect home. It's also essential that home prices are trending upwards or at least holding stable so buyers don't misread your low price as response to a declining market.
You need to sell your home quickly
If you need to sell fast for a job relocation, for a contingent purchase of a new home, or other financial reason, then pricing your home low is one of the best ways to accomplish a quick sale. Your home will stand out among the competition, especially if housing inventory is low. If you receive multiple offers you'll have a better chance at leveraging a deal to ensure a quick close, such as negotiating for your desired moving dates.
You want to attract buyers to your luxury home
Luxury homes sit on the market twice as long on average compared to their mid to low range counterparts. This extended market time is typically due to sellers having the luxury to list high and wait and see if anyone bites, and likewise buyers having the luxury to wait and see if the price drops. Pricing your luxury home on the lower end cuts to the chase. Interested buyers will hustle to submit their offer before another party swoops in. Just be careful not to price the home too low or buyers will question if something is wrong.
Your want to sell your home without renovating
Pricing low is a great strategy to sell a home in need of some TLC. Instead of spending your time and money on remodeling, focus on cleaning, decluttering, and staging to present the home as a blank canvas for flippers, deal hunters, and renovators. This will work particularly well in hot markets with low housing inventory such as Silicon Valley, as well as in areas where house flipping is trending. Price your home lower than comparables (e.g. other dated models) to entice buyers to place a competitive bid for a home with hidden potential.
How can underpricing my home backfire?
There's a nuance to underpricing your home. Pricing too low or in the wrong market can result in losing serious money in your sale. Here's when the strategy can backfire:
Home prices in your market are on a downswing
As mentioned previously, home prices should be trending upwards or at least holding stable. When home prices are on a down swing, the buyers approach listings with the expectation of getting a good deal and are less likely to bid up the price.
There are plenty of similar homes on the market
The more comparable homes there are on the market, the less pressure buyers feel to engage in a bidding war for your home. After all, the stakes are much lower when they have 5 to 10 properties as backups. In this case, pricing your home in the middle, lower middle range of the competition could still attract multiple offers closer to your target sale price.
You price too far below market value
If you underprice too far, buyers might assume the home has hidden issues. If buyers are wary of submitting offers, your home will then sit on the market at the self-inflicted low price. That's two red flags. You can't really raise the listing price at this point (property history is easily accessible online) so will have to settle for whatever offer eventually drifts in.
How will my low listing price bring in high offers?
Even in favorable market conditions, you'll need a strategic plan to turn a low listing price into a bidding war. Let's break down the central elements:
Work with a top real estate agent

Formulate a strong pricing strategy

Generate buzz with a great marketing campaign
1. Start with a top real estate agent
The latter two elements rely heavily on the quality of your real estate agent, so invest in finding a top real estate agent to lead the strategy. A top agent will give you insight on the market's movements to determine whether or not pricing your home low to inspire a bidding war is a viable option.
2. Find your home's true market value, then lower the listing price
Collaborate with your agent to discover the true market value with a comparative market analysis (CMA). The CMA will analyze recent listing and sale prices of homes in the area and weigh in factors such as square footage, age, condition, and unique features. With everything considered, a top agent will nail a price that reflects your home's market value.
Lower your listing price to increase your buyer pool
Once you determine market value, apply the strategy by lowering the price by $10,000 – $15,000 for the listing to appeal to more buyers. For instance, if your target sale price is $510,000, then list at $495,000; now your listing draws in buyers looking at homes under $500,000, yet still appeals to buyers with a budget beyond this mark.
This tactic is especially potent in the internet age where most buyers shop for homes online using price filters to narrow their results. In 2018, 93% of buyers used the internet at some point during their home search and 81% of millennial buyers discovered the home they purchased using a mobile app. Considering sites like Trulia and Zillow's price ranges increase in $50,000 or $100,000 increments, price your home at the upper limit of a cusp rather than the lower limit at the other side in order to get your listing on more buyers' screens.
3. Generate interest with a solid marketing strategy
It is important to hire a professional photographer to take the listing photos to draw attention to your property. Share the home listing on all relevant platforms: single property listing website, digital real estate databases, e-blasts, and social media. Beyond digital promotion, a top agent will directly reach out to their firm's relevant buyer clients, as well as to out-of-area buyer's agents to spread interest.
Take advantage of your biggest opportunity to inspire competition by bringing multiple buyers into your home for showings. Overlap viewing times slightly to make the home appear highly desirable. When buyers cross paths at private viewings or at an open house, they'll sense the urgency to submit an offer which has the ability to trump their opponent's.
What's my best approach to navigating the bidding war?
For bidding wars, the seller's best weapon is maintaining professional, yet brief contact with interested parties. Allow your agent to lead communication in the following steps:
Delay responding to offers to create suspense
When early offers flow in, acknowledge you've received them immediately with a short email from your agent, but hold off on sending a formal response until at least a week from the listing date. This not only allows time for other prospective buyers to view your home and submit offers, but also builds tension for those who have submitted an offer.
Inform buyers of competition and let the bidding begin
When you and your agent are confident in the range of offers received, send the prospective buyers a formal response informing them that multiple offers are under consideration.
Set a deadline to keep the process moving for all parties involved and you as the seller in the driver's seat. Don't wait too long to respond, or buyers who feel they've made a fair offer may get discouraged and pursue other properties.
Agents do not typically share the details of the competing offers (e.g. prices) to the prospective buyers. This practice, dubbed "offer-shopping," is generally frowned upon in the real estate community and is even limited by some state laws.
Review buyers' best and final offers
The drum roll moment: revised offers from each buyer ping one by one in your agent's inbox. Working alongside their own agents, buyers know what comparable homes in the market are selling for and will boost their offer up competitively to win the sale.
Buyers know they must make a substantial leap in price to win a bidding war and the keys to the home they envision. A recent survey by Owners.com found that more than one-third of recent buyers went over budget by $20,000 to buy the right property. This data proves the impact setting a low price to expand your buyer pool can have—your best final offer can easily come from a buyer who entered the bidding with the lowest budget.
How do I pick the best offer?
The best offer isn't always the one boasting the biggest sale price.
1. Escalation clause:
An escalation clause states a buyer will outbid other offers up to a designated ceiling price.
2. Cash or large down payments:
Cash offers eliminate the delay of mortgage approval, generally speaking 30 to 45 days. If a buyer pays in cash, they can also skip the home appraisal process which can shave weeks off the sale time. The same may apply to strong buyers with a high down payment if their lender grants an appraisal waiver.
3. Contingencies:
Watch out for the following contingencies which can derail the deal:
Home sale contingency: the buyer will only purchase your home if and when their own home sells by a specified date.

Appraisal contingency: the buyer may cancel the contract if the agreed purchase price is higher than the appraised value of the home.

Inspection contingency: the buyer will have the power to jump ship if the home inspection elucidates a substantial issue which you as a seller refuse to repair.
4. Occupancy date:
Review the buyer's presented moving date to see if it aligns with your needs. The weight of this factor is determined by your personal situation.
5. Home inspection waiver:
Don't undervalue a buyer willing to forgo the home inspection as this process accounts for 19% of closing delays. The average national cost of a home inspection is $315, but the real cost comes from what the home inspection finds. Water damage, mold, structural damage—any number of expensive discoveries can be closing game changers.
How much room is there to negotiate with a second round offer?
Once you've selected the best offer, you might be hearing a little whisper in your ear—can we ask for more money now? The short answer is, no, not really. While it's tempting to push the limits of your buyer's budget, countering the price a third time may potentially sour a good deal and send buyers packing. Instead, communicate with the lucky buyer to finetune details in the agreement to arrive at a deal both parties are happy with.
Pricing your home low should be an educated risk
Like all strategies, pricing your home low has its risks: your home can sell for closer to the low listing price than your target or it might sit on the market while you wait for more competitive offers. However when pulled off, this strategy can help you sell your home quickly for a great price.
Your best bet at making it work? Collaborate with a top real estate agent. They'll have the expertise necessary to evaluate if strategy will play in your market and to set the right listing price. They can then assist with helping you prepare your home for viewings and generate buzz with a marketing campaign to attract the attention necessary to inspire a bidding war. Be sure to discuss the possible outcomes with your agent so you're prepared to live with the best and worst-case scenarios.
CLIENT SUCCESS STORY
Meet John & Lynn
"We were busting at the seams! The house we were living in was our starter house. It was great when it was just Lynn and I, but when our two kids came along we quickly realized we needed more space!"
John & Lynn had some hurdles to jump - figure out how to sell their house & buy a new construction home at the same time. They also did all of this during the COVID-19 pandemic!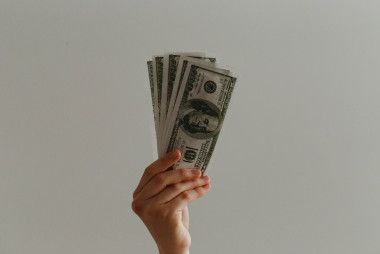 Instant Cash Offer
Want to bypass the traditional selling process? The Tosello Team will connect you a competitive, no obligation cash offer from an iBuyer for your home, so you can skip out on showings and move on your own time.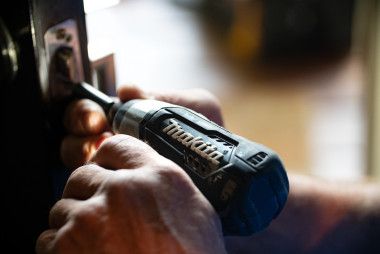 Fix Up, Sell Up
Get your home prepped for sale without the hassle or any out-of-pocket costs with a service provider.With most iBuyers and Cash Offer programs, you're on your own to negotiate, and it can be difficult to determine the actual net proceeds you'll earn from selling your house.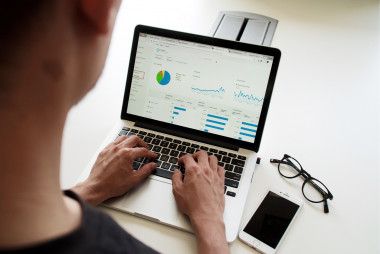 Buy Before You Sell
Make a winning, all-cash offer.
In the conventional home buying process, you need to sell your current home so you can purchase your next one. This leads to rushed decisions and unnecessary stress. Not anymore.
We have access to a program to get you the cash you need to buy before you sell so you stay in control.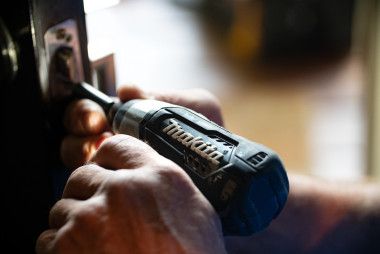 Sell Your House With Us
We will market your house like crazy to generate the highest price in the shortest amount of time.