10.5 Ways to Make Your Home "Smart"
"Smart Home" is definitely a buzz term that has been thrown around a lot lately, and having a smart home can help make your home sell faster and for more money. In an article by The Institute for Luxury Home Marketing,they highlight smart home features that "luxury" buyers look for... and are actually more affordable than you might think. In this blog post, I'm going to give you some of the easiest and coolest (and relatively inexpensive) ways to up your smart home game.
1. Add Smart Plugs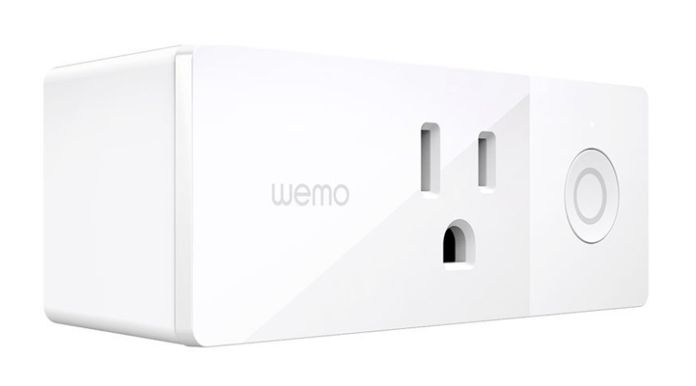 There are actually a few manufacturers of these, but after reading reviews and compatibility with various systems, I think Wemo plugs, by Belkin, are the best, while still being reasonably priced. These plugs allow you to plug them into an outlet, and then plug various things into the Wemo plug, to operate either via the Wemo app or IFTTT (See #7 below) or an assistant (see #3 below).
These plug and switches (see #2) below are great because not only can you use them to simply turn off your lights using your phone or assistant, you can also schedule lights to turn on or off at specific times. For example, you could have a lamp or exterior light turn on at dusk and then turn back off at sunrise. Or if you are traveling and want your house to look like someone is home, you could have lamps or exterior lights turn off and on, at different times. With these switches, you can buy them singularly, in a two pack, or even a three pack.
2. Add Smart Light Switches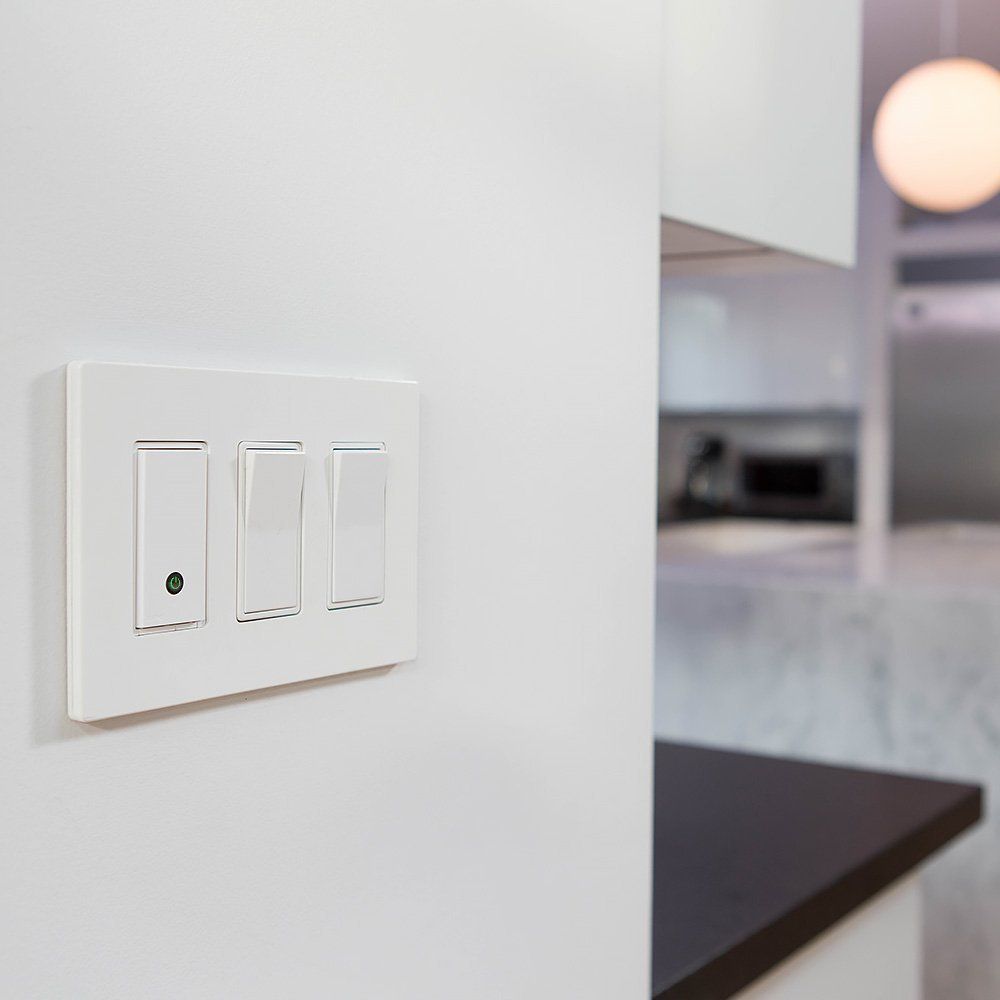 These are a little more complicated because they are actually hardwired into your electrical and are used to turn on and off, whatever is connected to the switch. So, you could turn on lights or a fan remotely or use your assistant. They are available as a traditional on/off switch or as a dimmer.
One caveat to this type of switch is that they don't currently work with a two-way switch system. So, if you have a light that is operated by two separate switches, skip the Wemo option for now.
3. Add Amazon Echo/Echo Dot or Google Home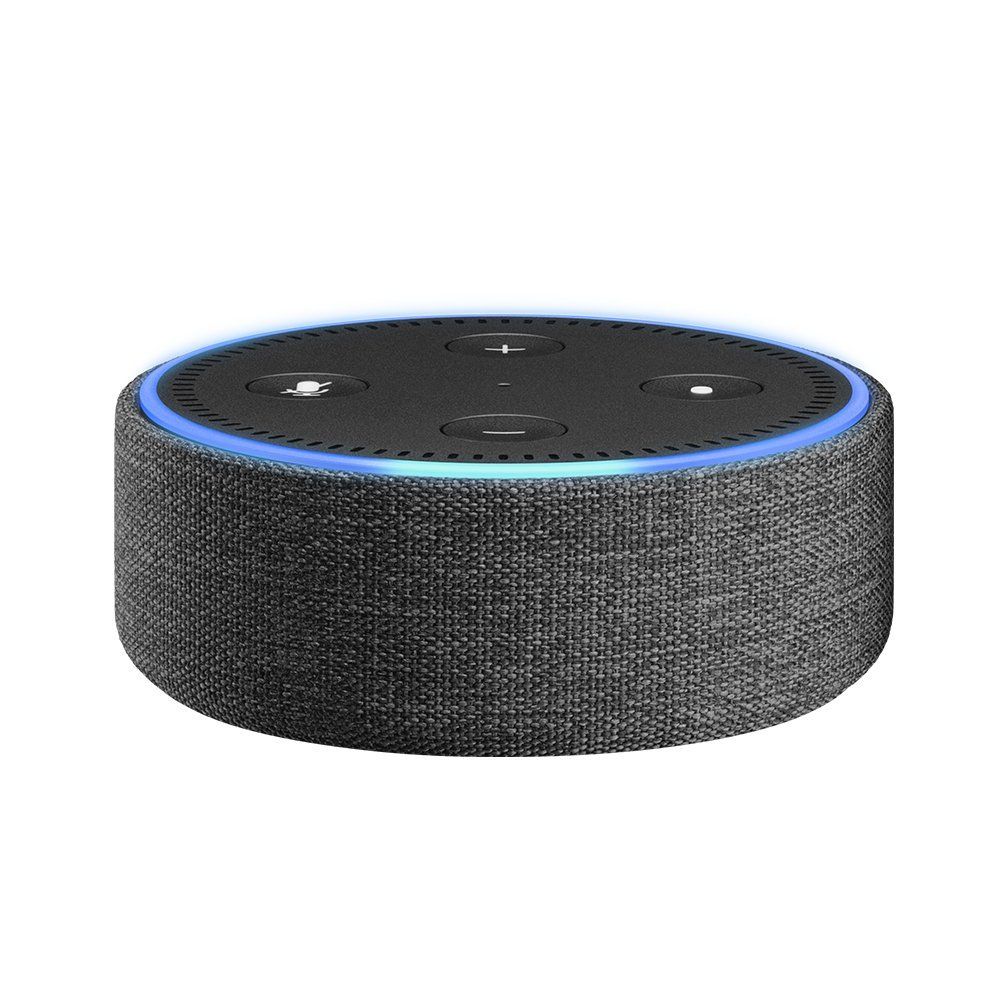 These are basically a hub that pulls all of your smart accessories together. I've not used a Google Home, but the Amazon Echo is pretty cool. Both systems allow you to play music directly from the device, by giving it the command to play music. With the Amazon Echo, you can set up various cloud-based music services (Spotify, Sirius XM, Amazon Music) to play for you. So, whether you're in the mood for some Sam Smith, Grateful Dead, Pop, or 80's music, you just tell the device what you'd like to play.
Playing music is only the tip of the iceberg with these hubs though. You can give the device a number of commands, to help automate your house or condo. You can tell it turn on lights (see #1 & #2 above), adjust the temperature in your house (if you have a supported wifi enabled thermostat), or tell you what the weather forecast will is for the week. If you'd like to explore some of the things you can do with the Amazon hubs, take a look at this link on Alexa.
* Apple's Siri using HomeKit has been intentionally left this list because, at the time of writing this, HomeKit seems to connect to far fewer devices, than Amazon or Google's assistants/hubs. However, as with most Apple products, I feel pretty confident that they'll catch up to the other two leaders in this space, with some excellent options.
4. Add a Wifi Enabled Garage Door Opener

Chamberlain makes a device that you can add to your existing garage door opener. What I love about this system is that not only can you automate the garage opening and closing through other items on this list of 10, but you can also receive alerts if the door stays open for an extended period of time. It only takes one time leaving your garage door open all day, before you can appreciate this feature!
5. Add a Wifi Controlled Thermostat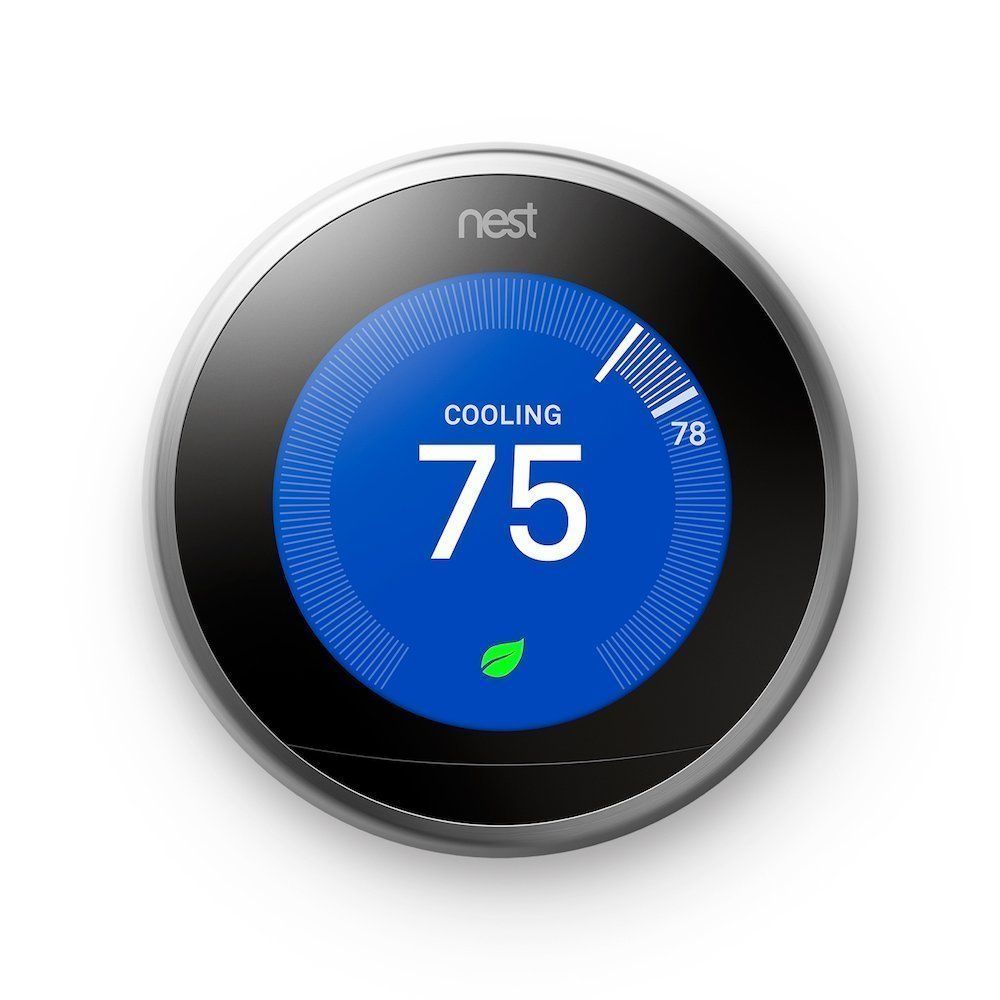 There are quite a few companies that offer these, but I've used the Nest Learning Thermostat and find it pretty intuitive. After installation, during the setup, Nest asks you what your desired temperatures are (heating and cooling), when you are wanting to be more energy efficient. Then the Nest has tracks motion in your house/condo so that if it detects that you aren't at the house any longer, it will adjust the thermostat automatically, to the more energy efficient temperature.
You can also adjust the thermostat from your phone, through the Nest app. This is helpful if you just lay down to go to sleep and realize that you wanted to alter the temperature setting before you sleep. In addition to being able to adjust the temperature with your phone, you can also adjust it with a hub (see #3 above or any number of other wifi controlled devices using IFTTT (see #10 below)
6. Add a Wifi Controlled Alarm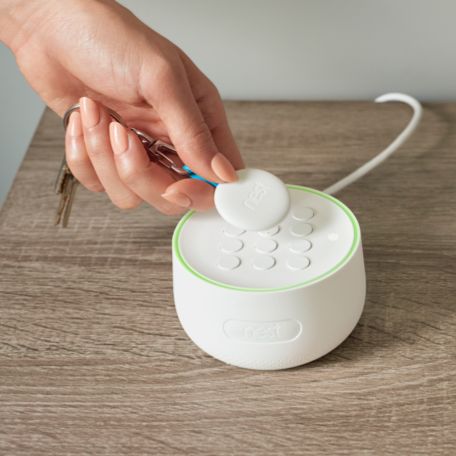 If you've already decided to take the plunge and buy #5 on this list with a Nest thermostat, Nest now offers a home alarm. Their system is extremely easy to set up, using their app or Youtube video to guide you through the setup. A standard system comes with a main hub (keypad and motion detector), two fobs (for arming and disarming), and two window/door sensors. The hub can be armed and disarmed by using either the keypad or app on your mobile device. You can set up different keypad combinations for different people if you'd like to track people coming and going.
With the window/door sensors, not only can they detect whether or not the window or door it is mounted to has been opened, it can also detect motion. These sensors can be deactivated temporarily without disarming the whole system, if you'd like to open the window or door that it is mounted to, to let the dog outside for example.
One of the best features of the Nest alarm is that you don't have to pay for monthly monitoring unless you want to. The system will still work without monitoring, and can even send alerts to your phone. However, if you'd like to have the system monitored, Nest offers that through Moni with a $24.99/month (3-year commitment) and $34.99/month (month-to-month).
7. Add Cameras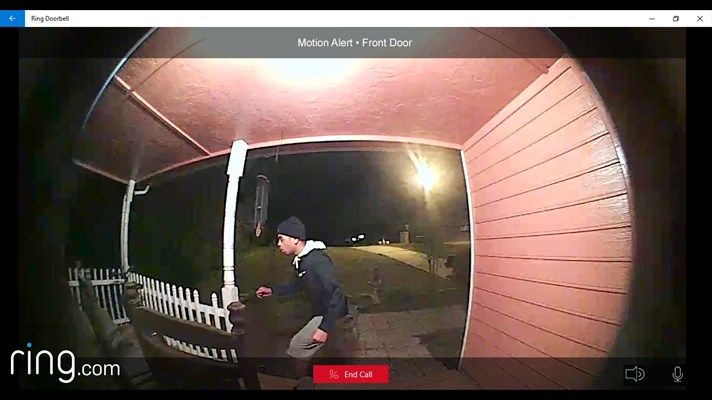 Wifi enabled cameras, whether interior or exterior, can be a great way to help keep your home or condo secure. Most have motion detection, which triggers the camera to record. Those same motion detection triggers can also be set to interact with other devices on this list. For example, if you have an exterior camera that detects someone on your front porch, it can begin recording and also trigger one or more Wemo enabled lights to turn on.
Because the cameras record, they can catch would-be thieves, if you find a package has been stolen.
8. Add a Smart Home Lock
It seems like nearly all major lock manufacturers have some sort of wifi enabled door lock, but I like the Schlage version because it seems to be compatible with more devices. I also like the fact that if you don't have your phone or another device with you (if you're out for a run or mowing the grass), you can still manually punch in a combination code, to unlock the door.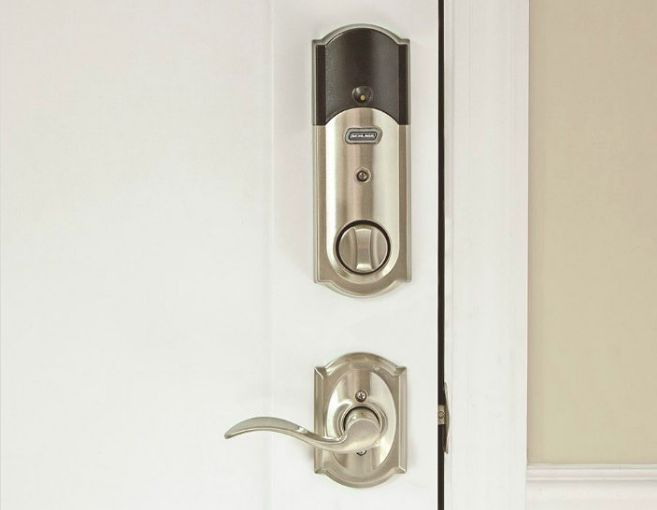 These smart locks can also be used in conjunction with some of the other items on this list. So, you could have it automatically unlock or lock, based on interactions with other devices. For example, you could have it set to automatically lock when you leave your driveway or automatically unlock when you return home.
9. Add SnapPower Receptacle/Switch Plates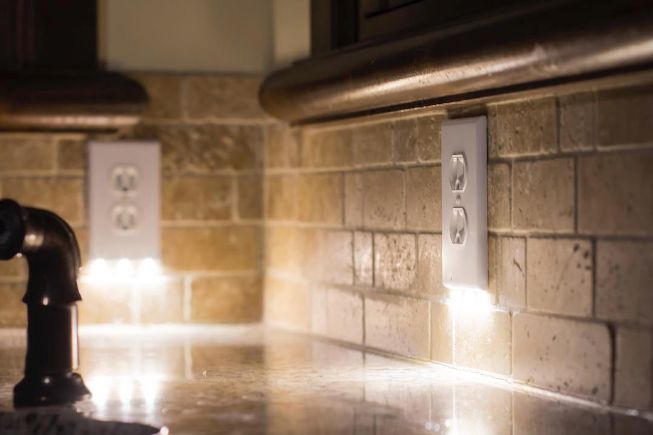 While these aren't necessarily connected to wifi, like the other items on this list, these are plates used to replace your current plates covering receptacles or switches. SnapPower makes these with a nightlight and also a USB charger built into the actual plate. With the nightlight, the plate detects when a room is dark, and when it is, the plate lights a small LED light. This LED light stays on until it detects that the room is light again (from someone turning on a light or it becoming daytime). So, think of it as a bit of a high-tech night light.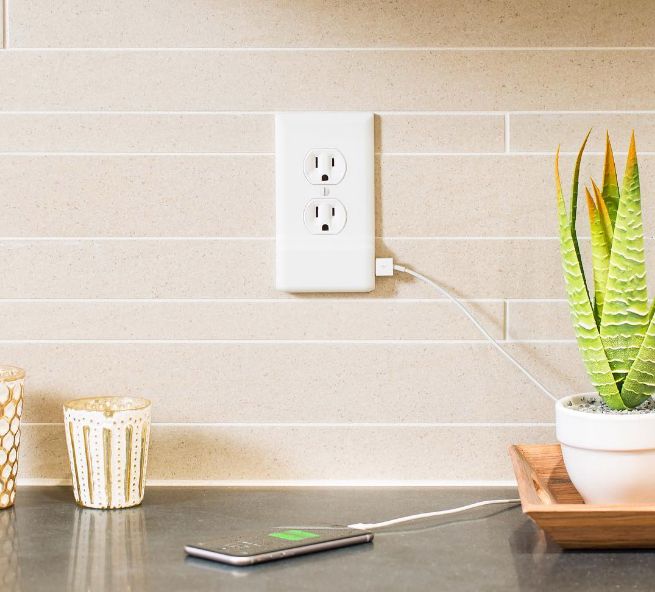 With the USB charger, there is a place to plug a USB cord into the plate, while still leaving two receptacles open, for plugging in alternate items.
What I like about these plates is that they are really easy to install. You basically take your old cover plate off, and install the SnapPower plate, for it to work instantly.
10. Use IFTTT
IFTTT is an abbreviation for "if this, then that." This is actually an old computer programmer's lingo and is designed as a command to have one function occur if triggered by some other function. The IFTTT has hundreds, if not thousands of ways that you can tell your various devices to work together. For example, you could use IFTTT to set up a "recipe" where when you arrive home (by using your cell phone location), your garage door opens for you, specific lights turn on inside or outside of your house, and your thermostat turns up a specified number of degrees for a more comfortable temperature. Or you could set up a "recipe" to alert you if rain is in the forecast tomorrow so that you'll remember to take your umbrella. The recipes are really limited to your imagination of how to get your various devices to work harmoniously together, assuming your devices are supported by the IFTTT platform.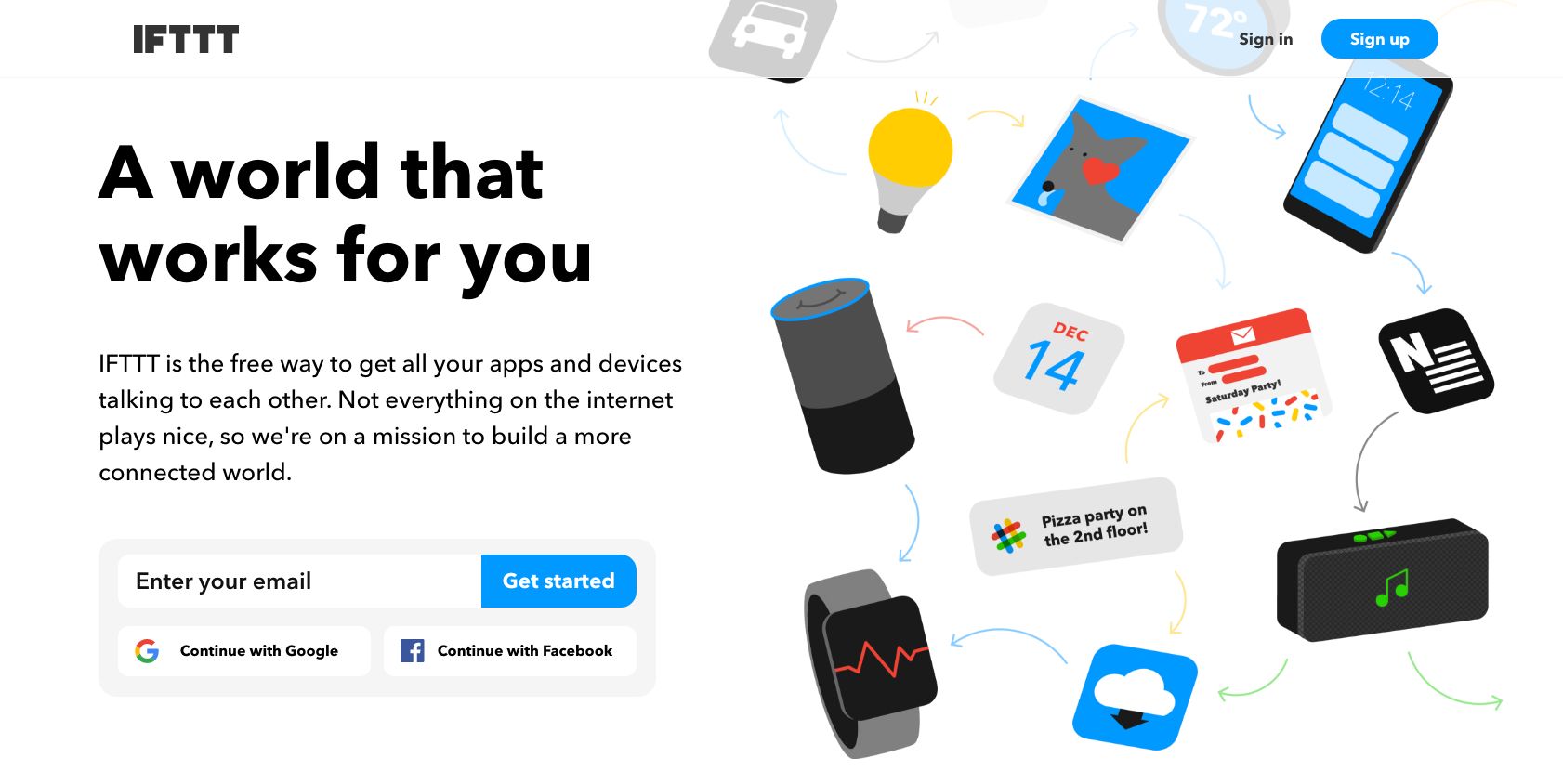 10.5 Upgrade Your Wifi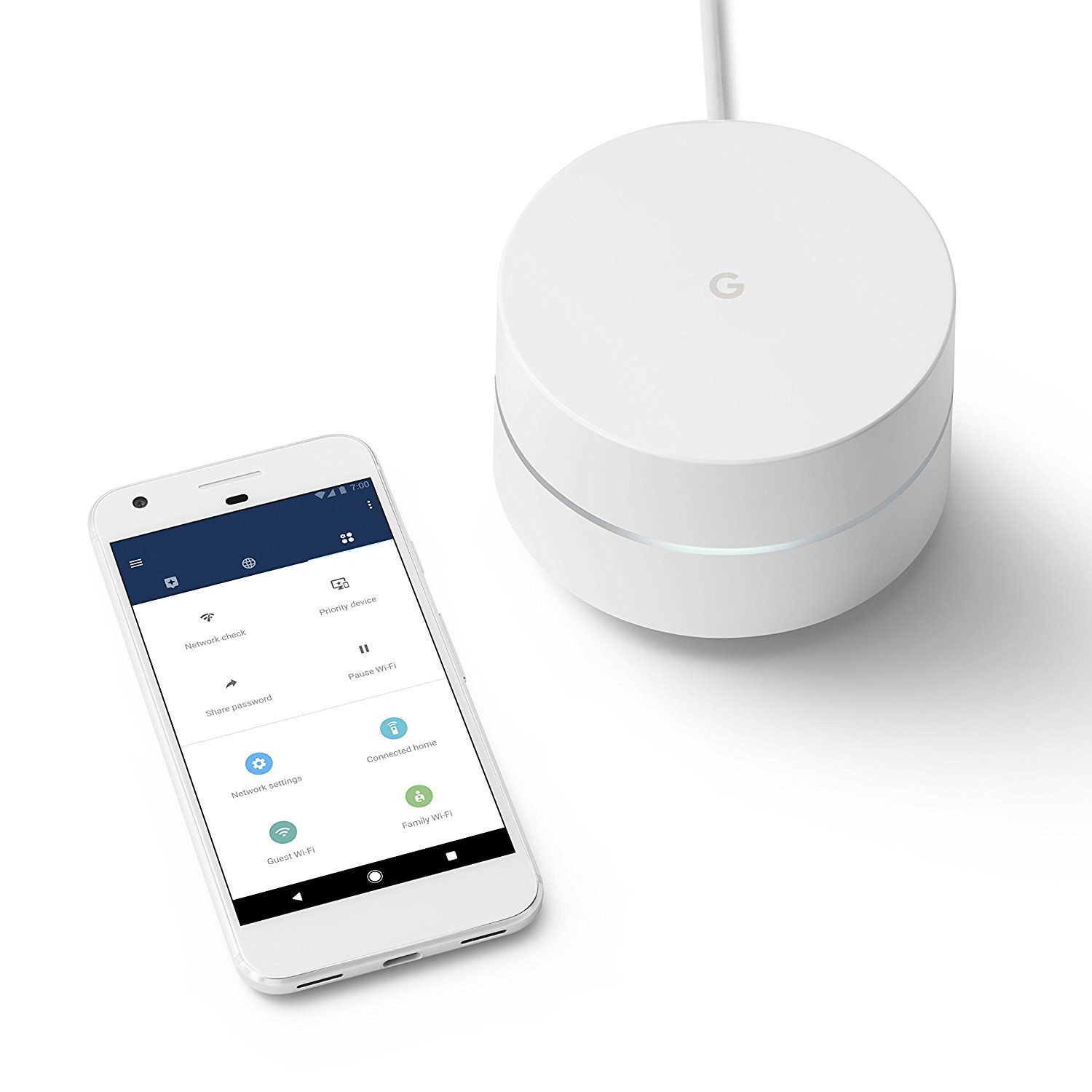 With nearly all 10 of these "ways to make your home smart" requiring a wifi connection, you could notice a slowdown in your wifi. So, if you decide to put a few of these into your home, you may want to think about upgrading your wireless router as well. Google has a new system that allows you to put their wifi routers in various places throughout your home, to create a "mesh" network, so you can continue to have high-speed internet, with no "dead spots." You can read more about it here. They recommend one Google wifi point for a home/condo roughly 1500 sq. ft. If you have a larger home, you'll want to get additional wifi points, to create that mesh network I mentioned above. (If you have a 3000 square foot home, you'll need two Google wifi points.)
Google's system has a couple cool additional built-in features. For those that have children always on the internet, you can "pause" the internet at specific times, to limit wifi usage. They also have an easy way to set up a guest network/password, if you have guests staying over, that you don't want to give the main wifi password to.
You Deserve The Best


Colleen, Paul and Elena, Thank you for all of your help in selling my brother's house at 1008 Becker. Penny Farrall told me she had located a good realtor for me and she was so on target. It is hard... Read full review
Paul and Colleen Tosello have exceeded our expectations of realtors in every way - in fact, over the course of our experience with them they served as so much more! We relocated to Keller on a job transfer and... Read full review
Paul and Colleen were absolutely wonderful. We started our home buying process while living across the country. They both met with us numerous times when we would fly in, over zoom meetings, as well as with our... Read full review
Thank you all for your help!
Colleen, Paul and Elena,
Thank you for all of your help in selling my brother's house at 1008 Becker. Penny Farrall told me she had located a good realtor for me and she was so on target.
It is hard selling a piece of property that isn't yours, is filled with stuff and is 2,000 miles away. You all made it so much easier.
Paul – you were spot on with the sales price and marketing. There were so many offers to choose from.
Elena – I appreciated all of your communication with me throughout the process as well as checking on the vacant house from time to time.
Colleen – we had the most interaction with each other over the last several months. I so appreciated your calm, knowledgeable approach as you guided me through the various legs of the journey.
Sincerely,
Beverly Sitton
Professionalism, Responsiveness
Paul and Colleen Tosello have exceeded our expectations of realtors in every way - in fact, over the course of our experience with them they served as so much more!

We relocated to Keller on a job transfer and chose Paul and Colleen after being referred through the Ramsey network. Almost immediately, we received a call from Paul. He spent 45 minutes on the phone with us genuinely investing in getting to know us and learning what our needs were. We were blown away by how kind and professional he was and committed to them.

We briefly explored the existing home market but ended up building. They expertly guided us through the process, gave us sound advice and made sure the build was a good investment for our family. Over the last year, Colleen has been a tireless advocate in dealing with the builder and our mortgage company.

Colleen did all that while also giving us great advice on many different questions we had about the area and other services (schools, churches, contractors, childcare, etc.). We are incredibly thankful for their professionalism and guidance - we couldn't have done it without them!

Hands down the best realtor experience we've ever had in our 10 (yes, 10) moves! Highly recommend!!
Professionalism, Quality, Responsiveness, Value
Paul and Colleen were absolutely wonderful. We started our home buying process while living across the country. They both met with us numerous times when we would fly in, over zoom meetings, as well as with our builder. Colleen and Paul know the area inside and out and have helped us (and still are!!) with getting us involved in the community. Absolutely wonderful team. We highly recommend them. We consider them dear to our hearts. Thank you for everything.